[Welcome to Diacrest Company
Diacrest is wholly indigenous Energy Services and Engineering Company established to offer a wide range of professional and technical services across the Energy chain. DIL core specialization is Asset Integrity Management (Inspection and testing, including acoustic emission testing, certification) reliability engineering
[Highly Specialized Accoustic Emission Testing
We specialise and pioneer Acoustic Emission AE -latest 21st century state of the art, safest, most reliable, efficient and cost effective technology application in asset integrity management in Nigeria and Africa
[Professional Engineering Welding Services
Our welding services are one of the most sought out and highly rate within the industrial business. We offer state of the art equipment and an experienced professional team. 
[Civil Engineering Construction Services
A wholly indigenous Energy Services and Engineering Company established to offer a wide range of professional and technical services across the Energy chain.
[ Assets Integrity Management ]
[ Engineering & Design Service ]
[ Procurement and Supply ]
[ Maritime Services/Rental ]
FOR MORE INFORMATION CONTACT US TODAY
[ WORK WITH DIACREST ]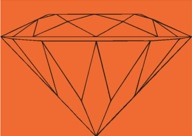 We are a representative of major Original Equipment Manufacturer (OEM), in Africa. We bring a new and pioneering approach to the procurement of Industrial goods and services, acting as liaison between the end-user and the OEMs and renowned technical service providers around the world. Our goal is to exceed the expectations of every client by pushing the boundaries of technological innovations in offering outstanding technical customer service, increased flexibility to enhance businesses.
Port-Harcourt Address:
Plot 45 Woji road, Woji,
Port-Harcourt, Rivers State
Nigeria
Lagos Address:
Skye Bank Group House,Block A10, Plot 5, Admiralty Way,
Lekki Phase 1, Lagos State
Nigeria